Experience a new era of efficiency and elevate your firm's performance and profitability with our cutting-edge platform.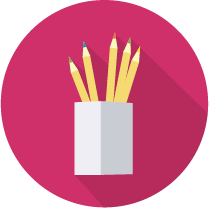 Integrations
The word 'Connect' is fundamental to our offering as that's at the core of what we do, we connect or integrate solutions together in useful ways to deliver outcomes that save time, increase revenue and simplify life for staff.
We support integrations for popular Practice Management and Document Management Systems for Legal, Strata Management and Accounting firms. Some of our more popular third-party integrations are listed here.
Customer Testimonials
"Since switching to Dynamic Connect we have seen a marked improvement in financial performance and superior reporting. This has given us back the ability to have our team focussed on the things that matter to the firm.

Dynamic Connect is easy to operate and as a result, our people are actually using it to record the activities they carry out."
"The Dynamic support team is just fantastic. It's great to be able to call someone local and get assistance. The staff are extremely efficient, and their response time is consistently fast. They regularly go above and beyond in helping keep our business running."
"Support is always quick to respond"
"Dynamic Software Solutions provides us with a great desktop PDF product with all the functionality we need and excellent support while reducing our overall spend"
We use the new Transaction Manager interface for our email billing. It's really easy to use and searching building codes couldn't be simpler. The local helpdesk and local team are always cheerful and happy to help
Benefits of Dynamic Connect